Good Sunday morning everyone! There's not a particular theme with today's Camp FIRE, just an eclectic collection of posts (and one killer podcast) that I've enjoyed.  I hope you get as much from reading these posts as I did.
If you think that something you've recently read (or wrote!) will also resonate then leave a link to that post in the comment section below; this is a round-up post after all!  (Side note, this is my first post using the WordPress comment tool – no more Disqus logins for this blog!  Let me know if you have any issues with it!)
And with that, let's toss some gasoline on this flame and get the Camp FIRE burning!
The Best Personal Finance Articles (and one killer podcast) of the Week (5/07/2017)
1. A HITCHHIKERS GUIDE TO PERSONAL FINANCE

There's an old saying that says "If you wan to go fast, go alone.  If you want to go far, go together."  Sara from Happy Tortoise has a GREAT post about some in the personal finance world that she's chosen to travel with.  Check out her post, Wanna Get Rich? Hitch A Ride.  Think about who you could hitch a ride with that would help you go financially further than you could go on your own.
2. "HAVE YOU GOT ANY GRAPES?"

Maybe it's the father in me, or memories of my own childhood business adventures, but reading this post about Grown-Up Lessons From A Lemonade Stand from Chris over at Keep Thrifty just made me feel good in so many ways.  As is frequently the case, we can learn quite a bit from our children.  Check out some of the lessons that Chris and his kids learned from running a mobile lemonade stand.
3. IT'S THE END OF THE WORLD AS WE KNOW IT (and I feel fine)



Have you ever gone over budget?  Or run out of money before payday?  Or straight up broken your budget?  Of course you have!  We've all been there. Paul from The Code To Riches is here to help!  In his post Fix my money! I broke my budget! Paul offers up five steps to help you fix your money and take back  control of your finances.
4. WHAT GETS MEASURED GETS IMPROVED

Improving your financial situation begins with understanding where you're currently at.  If you don't know that, then how can you possibly get to where you want to be?  Kelan & Brittany, a.k.a. The $avvy Couple recently posted 9 Personal Finance Organizational Tips You Need To Learn Now that will help you get a grip on this.  Best of all?  No crazy math.  No complex formulas.  Just 9 simple steps you can take that will help you Get Rich Quick'ish!
5. THE SECRET OF A HAPPY EARLY RETIREMENT, FROM AN EARLY RETIREE

Five years ago Joe Udo retired early.  He traded full time employment for full time retirement.  What has he learned in that time?  Check out his post on his blog, Retire By 40 titled My Secret to A Happy Early Retirement.  As someone that's seeing my own early retirement I loved everything Joe had to say and I think you will as well.
6. TIS THE SEASON

It's that time of year again!  The spring season leads to spring cleaning, which leads to a flurry of yard and garage sales.  Each time I've had a yard sale of my own I've vowed to never do another one … but should I reconsider?  Gary from Super Saving Tips just published a post titled Yard Sale 2017 or How I Cleaned Out The Closets … Again. Gary managed to declutter his home, free up space, and make a few bucks all at the same time.  Am I crazy for thinking that I can do the same thing around my place?
7. IT'S NOT ALL PEACHES AND CREAM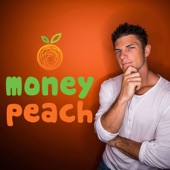 Last but not least – my weekly podcast recommendation.   Most of you reading this right now understand exactly how hard it can be to create and maintain a successful blog.  In his latest podcast, How I Grew Money Peach From The Ground Up, Chris Peach from Money Peach talks he's done it.  And keep in mind that Money Peach isn't just a successful blog, it's also a weekly podcast.  And an online training program.  So if you're looking for advice, tips, tricks, and even some motivation to keep building your own business, Chris has 10 of them for you.  Carve out 34 minutes in your schedule and give this episode a listen.
Chime in!
There you have it. Six great posts & one awesome podcast. I hope you find something that inspires or motivates you to keep grinding and striving to reach your goals.
Did you have your own favorite post of the week? If you've recently posted something that you like then please leave a link to it in the comment section so that we can all come check it out!
Also, be sure to check back this week next week.  On Thursday I'll be publishing my first ever guest post and I'm pretty excited about it.
Does your blog host leave you feeling blue?
SiteGround is the blogging world's best kept secret. Yeah, yeah everyone else uses that other company, but if your host leaves you feeling blue, why not switch to SiteGround? I made the switch because SiteGround is faster, safer, has better support – and plans start at just $3.95 per month! If you're looking for a better experience then check 'em out.