Welcome to the Thanksgiving week edition of the Sunday Camp FIRE, where I share some of my favorite posts and one killer podcast. Today's post doesn't have a Thanksgiving theme, but I am thankful that you're here and I hope you get as much from these posts as I did.
On this blog I share personal finance posts and articles, but in my monthly newsletter I also share some behind the scenes blog info like site traffic, affiliate income, and future plans for the site, as well as a breakdown of how my family of six spends, saves and invests our money in order to Get Rich Quick'ish.  Use this form to sign up for my monthly newsletter.
Okay, enough of that, let's toss some gasoline on this flame and get the Camp FIRE burning!


The Best Personal Finance Articles of the Week (11/19/2017)
1. WILL BLOG FOR MONEY

I no longer blog about blogging, but I do write about side hustles from time to time, and Mystery Money Man has a great post titled Invest in the tools you need.  Whatever your side hustle is (a blog, graphic design, an Etsy shop, etc), you're probably investing a lot of your precious time … but is that really necessary? There might be some tools available that can help you reclaim some of your time back.  Invest 5 minutes reading this post and find out.  By the way, Mystery Money Man did the logo for this site – if you need one then I highly recommend his company, BroGo Logo!
2. FIRE? NAH – I'D RATHER BE A WAGE SLAVE FOR LIFE!

Almost everyone pursuing FIRE (financially independent, retired early) has heard the naysayers express their fear of living a 'life of destitution' in exchange for FIRE.  That's an untrue, knee jerk reaction that Jeremy from Go Curry Cracker tackles with his I don't want to live like I'm poor forever post (FYI, Jeremy & Winnie are also living proof that FIRE is achievable and sustainable).  It really just comes down to perspective … check out this post to see if your perspective changes a bit.
3. IF MY CALCULATIONS ARE CORRECT



Most readers of Get Rich Quick'ish are already sold on the early retirement idea and know exactly what their magic retirement number is, but a growing number of readers are finding my site from random Google searches and might not know How to Calculate Your Early Retirement Date.  If that's you, then this post from the Debt Free Duo shows you just how easy it is to figure out your own magic numbers … complete with a free download of their spreadsheet that does all the math for you.  While you're there, be sure to check out the other posts on the Duo's blog for some great infographics!
4. WOULDN'T YOU LIKE TO BE A PREPPER TOO?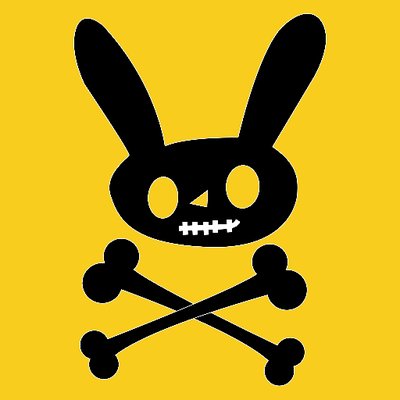 My desire/need to be prepared for whatever life throws at me can probably be traced back to my days as a Boy Scout. You could say I'm a wannabe prepper so earlier this week when Joshua Sheats of Radical Personal Finance (one of my favorite podcasters) was a guest on the In The Rabbit Hole podcast I was intrigued. Many preppers that you read about are getting ready for an end of world disaster scenario that likely will never happen, but this podcast focuses on a disaster that is highly likely to happen to a great number of us: financial disaster: How to Increase Wealth and Survive Your Likely Disaster.
Chime in!
There you have it. Three great posts and one killer podcast that I hope inspire or motivate you to keep grinding and striving to reach your financial goals.
Did you have your own favorite post or podcast of the week? Leave a link to your own recent post in the comment section below so that we can all come check it out!
My blog host is better than yours
SiteGround is the blogging world's best kept secret. Yeah, yeah everyone else uses that other company, but if your host leaves you feeling blue, why not switch to SiteGround? I made the switch because SiteGround is faster, safer, has better support – and plans start at just $3.95 per month! If you're looking for a better experience then check 'em out.
(Visited 108 times, 1 visits today)